To Sneek (Woudsend Slooten Sneek)
---
If you want to get a nice impression of Friesland in a weekend or in a day, then you can not miss Sneek. Start from our location with our Motorboats or sloop for this beautiful route. You sail via a natural landscape first through the places Woudsend and Sloten to Sneek. If you have time for an overnight stay, then the town of Sloten (the smallest Frisian town) is a must. For the kids it is nice to sit on the big cannon or watch the old mill close by.
The next day (at a weekend or longer) you sail along the route taking you along the Fluessen to Sneek. In Sneek there is almost always room for a motorboat and there is a lot to do. From Sneek to the home port De Hoek Watersport you can opt for the short route or the longer trip back over the Sneekermeer. The choice is yours. Take a look at our fun fishing holiday options.
Read more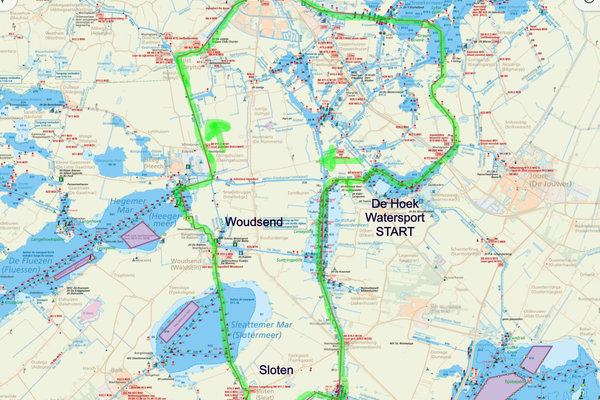 Sloten
---
Sloten is one of the cities from the Elfsteden route and the small town of Friesland. You imagine yourself a museum with the beautiful windmill the old streets and of course the old cannons.
Read more