Your ideal fishing holiday
---
Whether you want to drop a rod in our harbor, look for your own fishing spot in the immediate vicinity or want to go by boat there are plenty of choices of excellent fishing areas: the Sneekermeer, the Prinses Margriet canal and also small lakes and canals offer plenty of oppertunities for everyone with the right bait and skills to enjoy a fun fishing time. In our immediate vicinity you will find many fish species such as pike, zander, bream and carp.
You can reserve a fishing boat or a sloop at your accommodation or bring your own fishing boat. Book well in advance to avoid disappointment, especially in the summer the fishing boats are popular. Please note that you must have the right fishing permit please also see our frequently asked questions page (FAQ) for further explanation.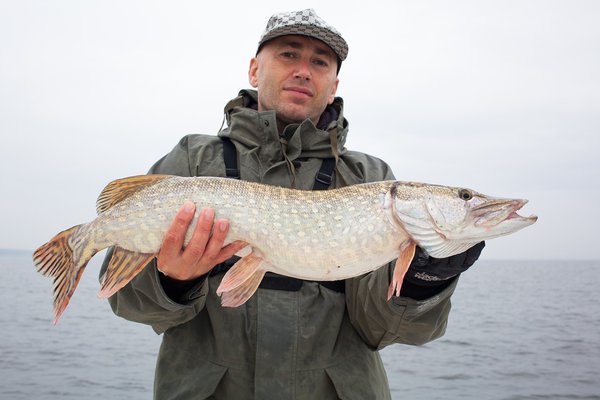 Fishing in the watery Friesland
---
De Hoek Watersport is located right in the heart of the Frisian lake district and is therefore an ideal destination if you want to fish during your vacation.
Your stay
Holiday homes in our farm house
---
Book a holiday home so that after a day of fishing you can sleep in your own home near or at our cozy harbor completely enclosed by the wide landscape. In suitable weather you can of course light the BBQ on our spacious grounds to conclude a perfect day. The real fish lover enjoys during his fishing holiday at De Hoek Watersport.
View the holiday homes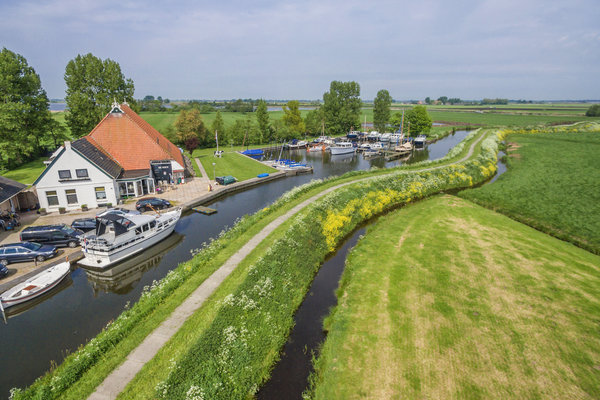 Possibilities to go to your fishing spot
Beautiful fishing spot within walking distance
---
Several good fishing spots are available within walking distance. For example, in our harbor you can fish better, but you can walk a little further and stick your fishing rod at the adjacent canal. This can be done at the jetty for ships. In good weather it can be crowded at the jetty then it is better to continue to the bridge: is shown well on the map. It is an ideal fishing spot because no boats are allowed to lie there.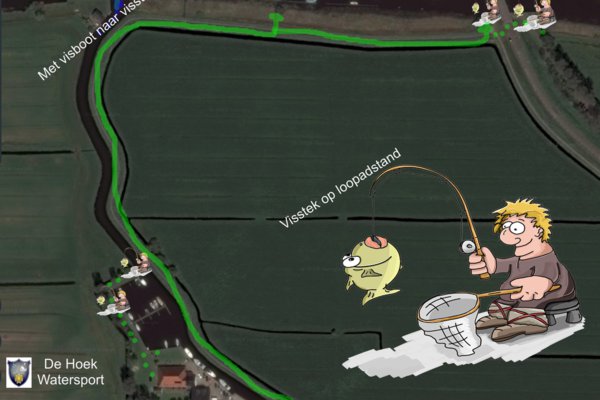 Where can you fish in the area
Fishing spots in the immediate vicinity
---
On this map you will see a number of fishing spots where you can fish and opportunities for beautiful fishing spots. Do you have questions we would be happy to help you.
Look at which fishing boats are available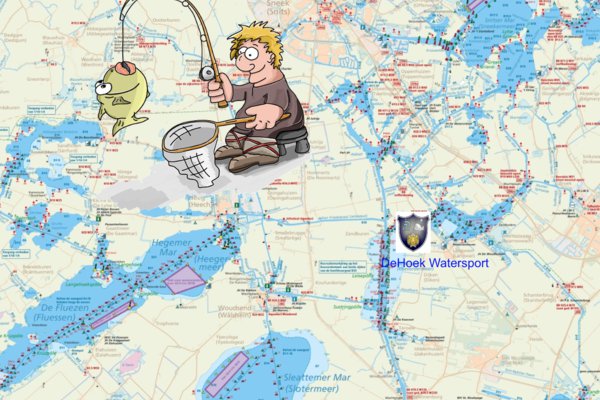 Great fishing spot within walking distance or sailing to it with motorboat
For freshwater fish Friesland is the most beautiful fish province in the Netherlands due to the many lakes and canals. With one of our motor boats you have a lot of possibilities in this water-rich area.