Your holiday on or around the Frisian Lakes starts at De Hoek Watersport
---
Wide range of boats
Boat rental in Friesland
In addition to the cabin cruiser/motorboats below you can also rent sailboats, fishing boats or sloops.
Discover the peace and space
Total experience on and around the Frisian lakes
---
Are you looking for an active experience on the water or are you looking for peace and quiet in the beautiful landscape of Friesland? Whatever you are looking for, De Hoek Watersport offers many options for families, couples and groups looking for a holiday on and around the Frisian lakes.
Holiday home rentals and boat rentals in Friesland
Most viewed boats and holiday homes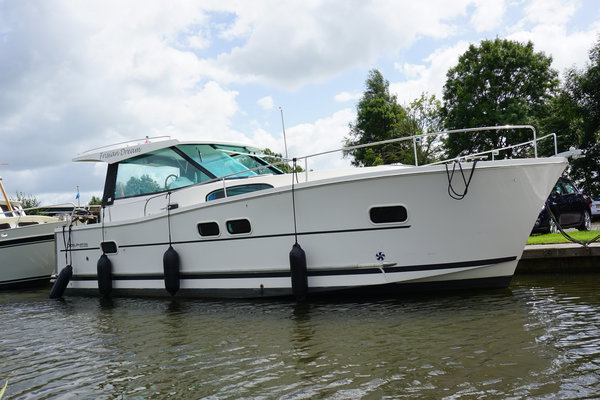 Frisian Dream 4 - 6 people
This cabin cruiser has modern lines and has a lot of interior space. The ship has, just like our other ships, luxurious equipment and is therefore extremely suitable for boating holidays over the Frisian waters or beyond. The Delphia motor cruiser is equipped with a sofa bed and an outdoor shower. Not only is the inside spacious and comfortable, the cockpit outside also has plenty of room so that you can comfortably sit and enjoy the beautiful waters around you. The cockpit can be closed by means of a tent. The cabin cruiser is equipped with a bow thruster and an Ipad GPS navigation.
From € 785,00 weekly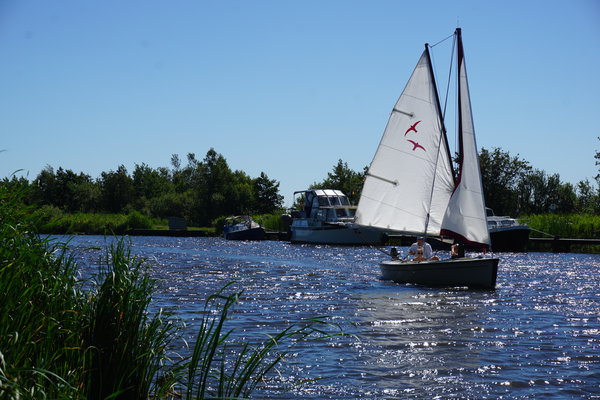 Polyvalk (Sailing boats), 2-6 people
De Hoek Watersport leases sailing boats (Polyvalk) for two to six people. You can rent the sailboats for a day, but they also to rent in combination with renting an apartment.
From € 75.00 per day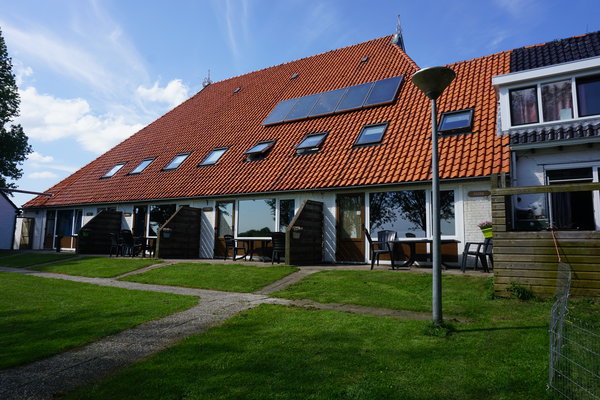 Holiday home Tsjirk - 6 people
Tsjirk (Tureluur) is a spacious apartment for 6 people. Your terrace on the south offers plenty of sun. Downstairs has a large living room with a cozy dining area. There is a dining room table in the dining area and two comfortable leather sofas and an armchair in the seating area. Upstairs has 2 bedrooms, 1 bedroom with 2 single beds and 1 bedroom with 4 single beds.
From €395 weekly
Great sailing holiday

---

Beautiful surroundings and what a rest! A vacation you will never forget at one of the most beautiful places in Friesland. Boating, cycling, walking and enjoying the surroundings.
Super enjoyed it

---

2 weeks of sailing with the Grebe. What a wonderful ship and what a friendly and relaxed people from Hoek himself. We have enjoyed super and will probably see each other again next year. RECOMMEND!
With the two of us

---

In June a nice trip along the Frisian villages and towns, with a trip via the Lauwersmeer to Groningen. Our ship was the 12-meter long Bittern. Spacious enough for 6 people. We manned him with the two of us and that was fine. Sufficient comfort and the ship is pleasant.
Charming holiday homes
Our 19th century farmhouse is beautifully situated in the Frisian landscape, amid waterways, Frisian lakes and meadows. Far away from all the crowds. All holiday homes have a large living room with cable TV, two to three bedrooms, a private terrace with open views and a bathroom with toilet and shower. There is also a washing machine for shared use. You can enjoy fishing from the shore or rent a fishing boat, sloop, or sailboat and go on the water yourself. Also check out our nice boating routes. Boating to an island is recommended for a fun day out. Of course it is also lovely cycling in the middle of the Frisian lake district. In 2018 the skylights were renewed and the first bathrooms have been renovated. You can read about this on our news page.
Rent holiday home
Come and experience atmospheres at De Hoek Watersport!
---
In these films we want to introduce you to the beautiful Frisian Lakes region. This is how the peace and space look at De Hoek Watersport.
SUMMER TASTING ON YOUTUBE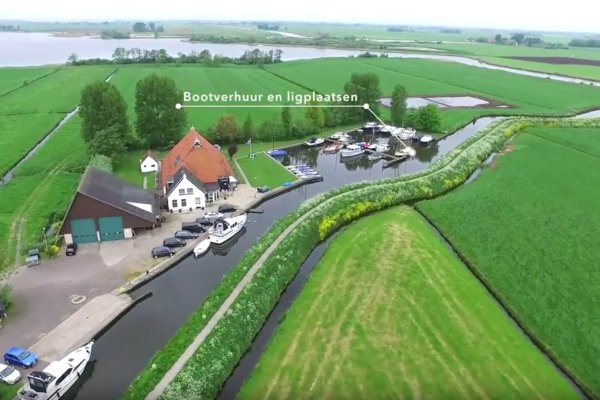 Virtual tour at the Hoek Watersport
---
Also take a look around with our 360-degree panorama photos - look around virtually
Virtual browsing