The area around the Langweerder Wielen
---
Nowhere in the province you will find such a large landscape contrast in such a small area: the vastness and openness of the peat meadow area with the Wheels and the Koevordermeer, versus the intimacy and seclusion of the woods near Sint Nicolaasga. Take a look at our beautiful boating routes on our site "De Hoek Watersport sailing routes"

In our watery and above all fish-rich area you can go enjoy fishing. For more information see here on our fishing holiday page
Pick out a holiday home
Discover the surroundings
Discover the surroundings
---
You can clearly feel and see the history here and the area radiates unmistakably the necessary 'grandeur', the picturesque, somewhat chic Langweer; the forests with their stately avenues and monumental country houses; the posh Joure; and also the many monumental farms in the outlying area.
A city walk through the port city of Langweer
---
Thanks to its favorable location on the water, Langweer developed around 1600 to a market and port location with a weigh house, a 'regtshuys' and various luxury residences for the well-to-do citizenry, including Osingastate. A comparison between the beautiful old photographs from the book 'Trije Swannen yn folle Flecht' and the current situation shows that the village has largely retained its historical character. According to many, De Buorren is the prettiest village street in Friesland.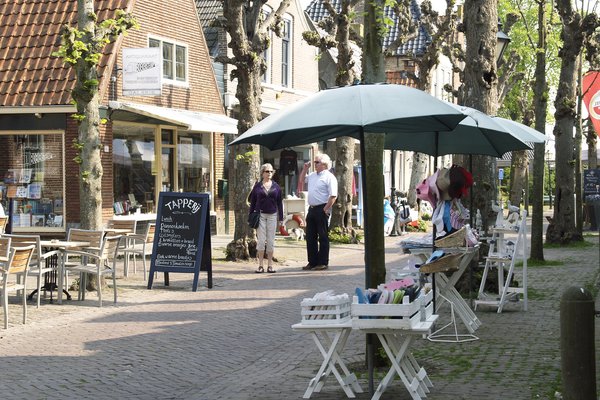 Visit port city Joure
---
Joure was in the past an important port, from which even England and Scandinavia sailed from. In addition to trade, the necessary industry also arose and industries such as shipyards, furniture manufacturers, copper foundries, clockmakers and, of course, the colliery of Douwe Egberts. The village developed into a so-called 'vlecke', a place that is somewhere between a village and a city.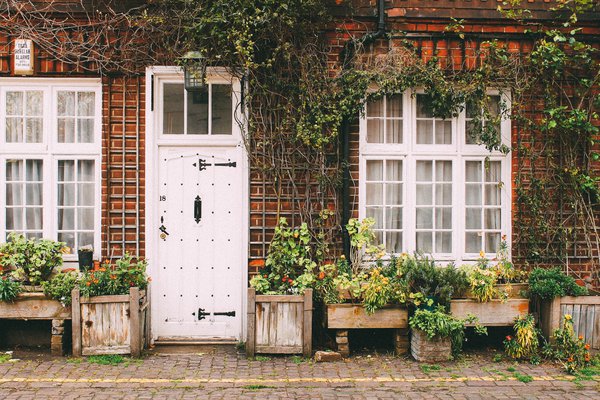 De Fluessen De Hoek Watersort
Discover Friesland from the water
---
Langweer is a watersports village with style and tradition. The local sailing club was founded in 1859 and is one of the oldest in the Netherlands. We offer various possibilities to go on the water with a fish-boat, sloop or sailboat or rent a motorboat and discover Friesland from the water! We also have beautiful sailing routes .available to you, especially the island sailing route is our favorite day trip.
Make a forest walk
---
The Vegelin forests are named after the man who planted them in the eighteenth century, Johan Vegelin van Claerbergen. This man, whose descendants still own and manage the forests, was also the driving force behind the reclamation of the low-lying parts in the area. The Wilhelminaoord hiking forest was constructed in the mid-nineteenth century. The forests formed and (still represent) an attraction for day visitors from the surrounding area.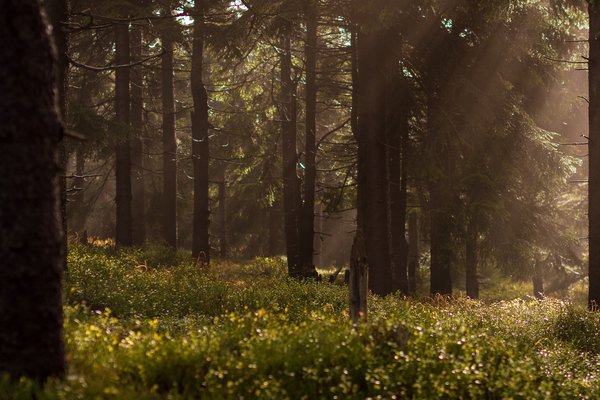 Culture sniffing
---
In Joure there is so much to see and do that you can easily spend a whole day in it. Combine for example a morning of shopping with a visit to Museum Joure, which is located in a beautiful industrial complex from the end of the nineteenth century. The unique Puzzle Museum opened in 2008 is also worth a visit. Or do it Jouster Kuierke, a cultural-historical walk through the village, led by a guide. Art lovers can choose from several galleries