Holiday home Swan
Holiday home Swan
---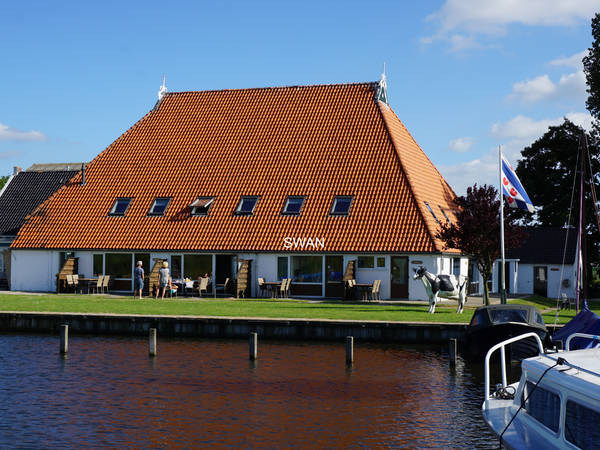 De Hoek Watersport
2 - 4 persons
Price per week
€ 379.00 - € 510.00
The Swan (Swan), is a cozy 4 person apartment on the harbour side of the farm with a view of the masts of the sailing boats. From your apartment you can watch the boats sailing in and out of the harbour. Recently equipped with a new bathroom, kitchen and floor
The Swan has a double bedroom on the ground floor. This makes the Swan suitable for people who have difficulty with climbing stairs. Upstairs there is another bedroom. Make your stay even more exciting by simultaneously renting a sloop, fishing boat or polyvalk. Because from the water you end up in a different world.
The great thing about our location is that you are in the middle of the Frisian lake district, which gives plenty of opportunities to go out by bike, boat, car or on foot. There is a spacious lawn on the grounds and there is always something to do around the harbor because our rental fleet also leaves the port.
You can make trips to the nearby subtropical swimming pool or to the Frisian cities: there is plenty to do and experience. From your apartment you can follow the in and out of the boats.