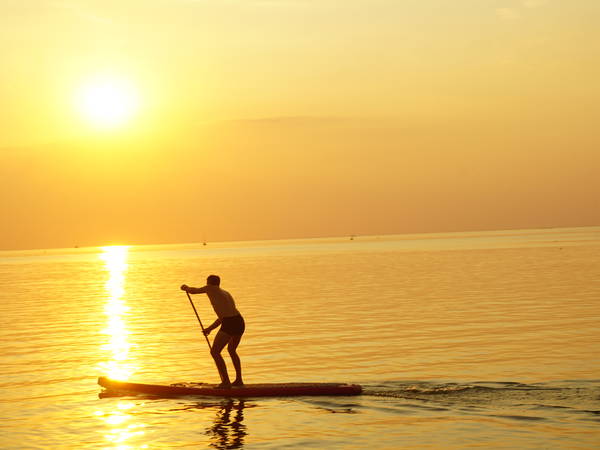 SUP-er arrangement
---
Stand Up Paddling (SUP) is relaxing in the open air, fun on the water and a full body workout. And also very fun to do! We don't just have a SUPboard, but a Starboard Wopper Zen. Reserve your SUPboard today when booking your holiday home or boat. On is gone.
Summer promotion: Rent SUPboard + 5% discount on the rental of a holiday home or motorboat *
We lay the board ready for you at your boat or holiday home. Let the enjoyment begin!
Can I easily take the SUPboard on board?
Hell yes! A pump, bag and a good paddle come with the board. The paddle is robust, light and easy to adjust to the desired length. This way you can easily take the SUPboard + materials on board.
* with the proviso that the SUPboard is still available.
The Arrangement is not valid in combination with other discounts, such as early booking discounts or other discounts.
.Look at our nice sailing routes with departure from our harbor or at the great fishing possibilities or what there is to do in the area.
Book now