Attractive group accommodations
---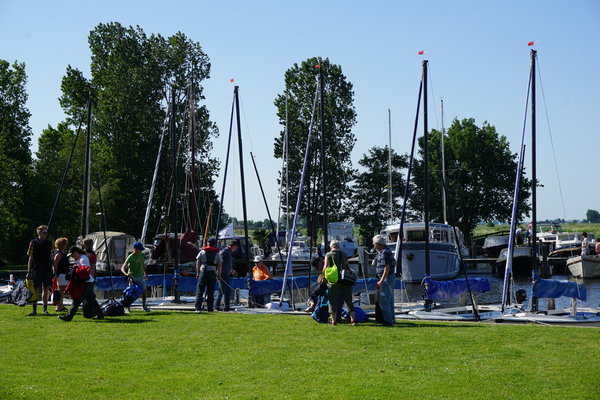 Are you looking for affordable accommodation for a trip with your club or association? De Hoek Watersport offers several group accommodations in our 19th century farmhouse. Our company, the Hoek Watersport is centrally located near Langweer, in the heart of the Frisian lake district. We have interesting offers for groups
When renting 2 or more apartments and for a stay of at least 1 week you will temporarily receive a discount up to € 175 on your stay.
When renting 2 or more apartments and for a stay of at least 1 weekend you will temporarily receive a discount up to € 100 on your stay
Accommodations
All accommodations are equipped with cable TV and free Wi-Fi as standard. The apartments have a private terrace with unobstructed views. Our apartments are suitable for groups of 2-4 persons to 4-9 persons..
Facilities:
Free BBQ rental (excluding gas bottles)

Free Wifi

Swimming (outside water)

Playground with play equipment

Football field

Bike rental (with partners)

Free parking
This package is only valid in the period 1 April to 1 July and from 1 September to 1 April and not in combination with other discounts such as early booking or last minute discounts.
View our holiday homes