Aqueduct island route Fluessen
---
With the Aquaduct island route you sail with your Motor boat from De Hoek Watersport through the natural landscape without having to encounter bridges to an island in the Fluessen. In the Fluessen you will find three beautiful islands where, if the weather permits, you can spend the night. Opposite the place Heeg it is the island "Rakkenpole" and more on the islands lie the "Langehoeksepolle" and the "Nije Kruzepole" this island is also called the rabbit island. In our motorboats you will also find several nice sailing routes. Enjoy this wonderful sailing route. Also take a look at our fishing holiday options.
Read more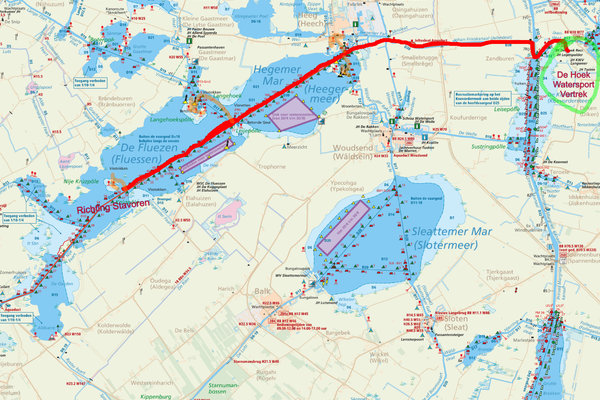 Langehoekspolle (rabbit island).
---
Overnight tips with a Motorboat de Hoek Watersport. Pay attention to the wind direction when you are going to moor on an island and preferably choose a sheltered spot in the inner harbor. If you want to sleep well with more wind and do not suffer from waves against your ship, from the lake Fluessen, choose the natural inner harbor of "De Rakkenpole" opposite the place Heeg or the islands further afield the "Nije Kruzpole" or the the inner harbor part of the "Langehoekspolle". These 3 small islands are also a nice location for the children where you can bbq and walk and pssst there is sometimes a campfire fired we have heard.
Read more