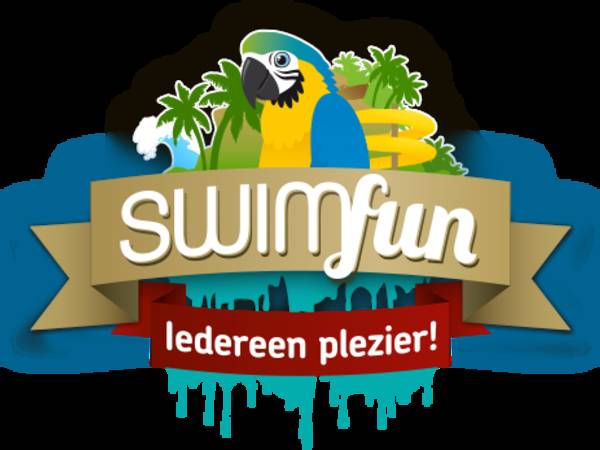 Bathing fun for the whole family
---
Zijn uw kinderen (en wellicht u zelf ook) echte waterratten? Dat komt goed uit. Bij Hoek Watersport nemen wij ook graag tijdens of na het varen een frisse duik in het water. Ook zonder boot is het bij Hoek Watersport genieten voor een betaalbare prijs. Er is een speelweide met een voetbalveld, zandbak, klimrek en schommel. Daarnaast is het subtropische zwembad Swimfun in Joure ook erg populair bij onze kleine en grote gasten. U krijgt van ons voor het hele gezin twee dagen gratis toegang tot het zwembad voor maximaal 4 personen per dag. Zo kunt u heerlijk bijkomen in een van de stoomcabines en kruidenbaden, terwijl de kinderen van de glijbaan sjezen of plezier hebben in het golfslagbad. Dat wordt plezier voor jong en oud!
Dit arrangement is trouwens ook heel gewild bij scoutinggroepen!
Bij dit arrangement krijgt u in combinatie met uw vakantiehuisje
Toegang tot zwembad Swimfun ( maximaal 2 keer een dagkaart per persoon tot maximaal 4 personen)
Een sloep of polyvalk of visboot 10% korting op de huur van het bootje (mits beschikbaar)
Barbeque € 5 korting op de reguliere huur van een BBQ ad. € 15 euro per dag.
De FryslânCard: Dagkaart voor 1 dag gratis reizen met het openbaar vervoer
Bij uw boeking dient u dan wel te vermelden "gezinsarrangement"
Beschikbaarheid bekijken